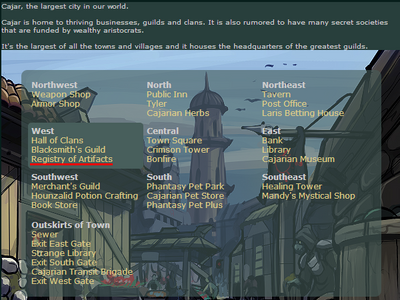 Custom equipment aka Customs are pieces of equipment you can buy with PhanPoints. It costs 6,500 PhanPoints to create one piece, but the piece is yours to dream up. You can choose to make an amulet, helmet, armor, shield, or weapon. Once your piece is created you can set it to various items in the game. You can visit the Registry of Artifacts in Cajar to see the pieces of custom equipment already in the game.
Ad blocker interference detected!
Wikia is a free-to-use site that makes money from advertising. We have a modified experience for viewers using ad blockers

Wikia is not accessible if you've made further modifications. Remove the custom ad blocker rule(s) and the page will load as expected.